Television
Expansion Coming Soon! The Equity Movement Television Show airs on Wednesday and Saturdays. Eyeconic TV reaches approximately 7 million viewers covering Houston Metropolitan area, inner and outer loop from League City to Conroe and via Stream. The expansion of Roku, Fire Stick and Apple TV will triple the viewership and allow members and nonmembers to see the show on a 4 times zones. The TV show will host interviews, commercials, and share a variety of ways to capture viewership. We will have studio sheets and offsite segments to illustrate the power of the movement as well as the benefits.
Radio
The Radio Show will be in multiple cities with Cleveland and Houston being the initial cities to launch.
Magazine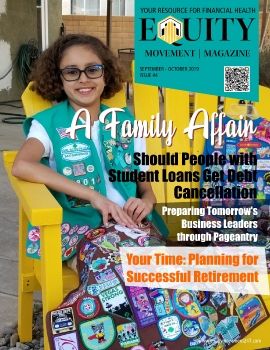 The Equity Movement Magazine comes out 6 times a year both digital and some print versions reach 60,000 digitally and printed copies for conferences and seminars. The Equity Movement will speak to stories of everyday life of both, good and rebounding experiences and with consumers, professionals, and experts that align with 12 resources. EM will have digital video capabilities share 30 second and one minute sound bites to convey importance of the subject matter. This way our partners and advertisers will connect to the members.
Radio Appearance on FM 91.1 Real Estate U Radio Show