Achieving financial security and building generational wealth is not out of grasp – it's more attainable than you probably think. It's definitely within reach if you focus and set your mind to it. It also takes a lot of perseverance, a ton of sheer will, and loads of determination. Plus, a solid network with mentors to advise you along the way. Just ask Steve Yang of Steve Yang Insurance with State Farm. 
Although Yang hails from a family with deep-rooted ties to Texas civic and community organizations and multibillion-dollar chemical businesses, he branched out to create a family business of his own. After working in the family business once he graduated from college, he set out on a mission to build generational wealth. Now, he's successful in his own rite. "My wife and I have been running [Steve Yang Insurance] together for almost 10 years," he said. 
Yang doesn't come from humble beginnings, so to speak, but he understands the notion of putting in hard work and overcoming obstacles to achieve success. Which also happen to be the basic foundations of entrepreneurship. And, according to Yang, you can still create a generational wealth of your own, even if you weren't born into it. But it's not easy – it takes sacrifice, hard work, and lots of tenacity. "If you want to be successful, you have to tap into your passion, stay driven, and stick to it," he said.
For Yang, sacrifice was a key component of reaching success in his business. Early in his career, he missed out on playing golf with his friends and taking vacations. "Instead, I attended many meetings, conferences, and study groups, just to gain knowledge, network, and learn best practices," he said.
Once Yang graduated with a degree in economics from the University of Texas, at Austin, he followed in the family's footsteps and took a position within the family business, as expected. But after honing his sales and leadership skills and learning the ins and outs of what it takes to run a successful business, he decided it was time to go his own way. Plus, he was at a point where he wanted to be at the helm. "I went into business for myself because I didn't want to report to anyone," Yang said.
Naturally, his friends and family couldn't understand how he could walk away from his family's successful organization to venture out on his own. But for Yang, it was about more than the money. It was about the autonomy and flexibility that comes with entrepreneurship and owning your own business. More importantly, it was his method to preserve relationships with his family members, with whom he is extremely close. "It's sometimes difficult to work with family, and I didn't want the business to get in the way of those relationships," Yang said.
Away from the comforts of the family business, Yang relied heavily on countless mentors along the way. And now, he's paying it forward in a big way. "I hire many young folks who are either currently in college, or just graduated from college, and what I teach them in my office is usually not what they learn from classrooms." He also inspires them with his tidbits of wisdom regarding financial security and planning for retirement. "I tell them it's more fun to reach retirement at 40-45 and become 'multimillionaires' by 65 and have the flexibility to do whatever they want to when most still have to watch what they spend," Yang said.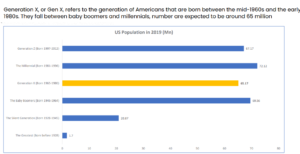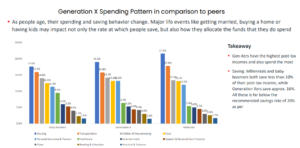 Along with mentorship, Yang considers networking with others and building friendships his most favorable traits. One of his most rewarding experiences was when a former employee personally thanked him and his wife for giving her an opportunity when no one else would. But what impacted him the most was she said she will always consider them as her second set of parents. "Your personal circles are what you create. It can either be a good one or a bad one."
Yang advises anyone coming into the business for themselves to lie, cheat and steal – but it's not what you think. He's reimagined the motto with a more inspirational tone: "Lie in bed awake at night thinking of the possibilities ahead of you," he said. "Cheat your own time – because you're going to have to sacrifice your personal time and give up some of the things you want to do to get ahead. And steal other people's ideas. Surround yourself with successful peers and learn from them." 
In order to rise to the top of your career ladder, you must understand and appreciate servant leadership. And Yang is a servant at heart when it comes to his community. When Hurricane Harvey hit Texas in 2017, he joined forces with other State Farm agents to rescue people stranded in their homes. And then a week later, he helped organize a group of more than 20 people to unload and sort three truckloads of donated supplies for the Salvation Army. He also donated money and a crew to work the Houston Jaycees "Mask, Sanitizer and Lunchbox" giveaway event. "We will continue to come together to help those in need in our community," Yang said.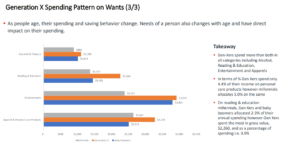 Yang had several paths for a career in finance with a degree in economics, so, why insurance? "It was purely by accident if you ask me," he said. "But I've been in sales all my life, and I've always been very competitive. Add my knack for finance and relationship building, and insurance was just a good fit." Now Yang finds himself among State Farm's top performers as a recipient of the company's coveted Chairman's Circle award in 2020. Today, only 3-5% of the company's more than 19,000 agents receive annual recognition. "It is a measurement of how well we meet the company's agency expectations based on sales production in all lines and customer satisfaction," Yang said, also adding that the award has become the team's benchmark. "I share with my team every January 1st that it's our annual goal, period." 
The hard work Yang has put in has come full circle. His sacrifice, tenacity, and determination have certainly paid off, and today, he and his wife run a fully staffed agency. The best part? "I am able to play golf and plan vacations whenever I want to," Yang said.